Spotlight: Vintage Luggage
Inspired by travel and exploration, the Vintiquewise collection of antique suitcases is the perfect way to show your love for vintage and travel. The luggage serve a dual purpose, useful in both storage and decoration. Here are some ideas:
With its authentic vintage look and sturdy wooden build, this antique suitcase is the perfect one for use as treasure chest and decorative prop. Its leather straps and nailhead accents add to the vintage look. Its size is just right too; not too big to take up extra space, but large enough to provide storage.
Antique Style Small Mini Suitcase
Despite its small mini size, the Antique Style Small Mini Suitcase looks just like a real vintage suitcase, down to the antiqued hardware. It's great for storing small cards, or for use as a decorative prop.

3-Colored Vintage Style Luggage Suitcase/Trunk, Set of 3
This set of 3 suitcases makes a lovely decor piece when displayed. Its tricolor composition creates a striking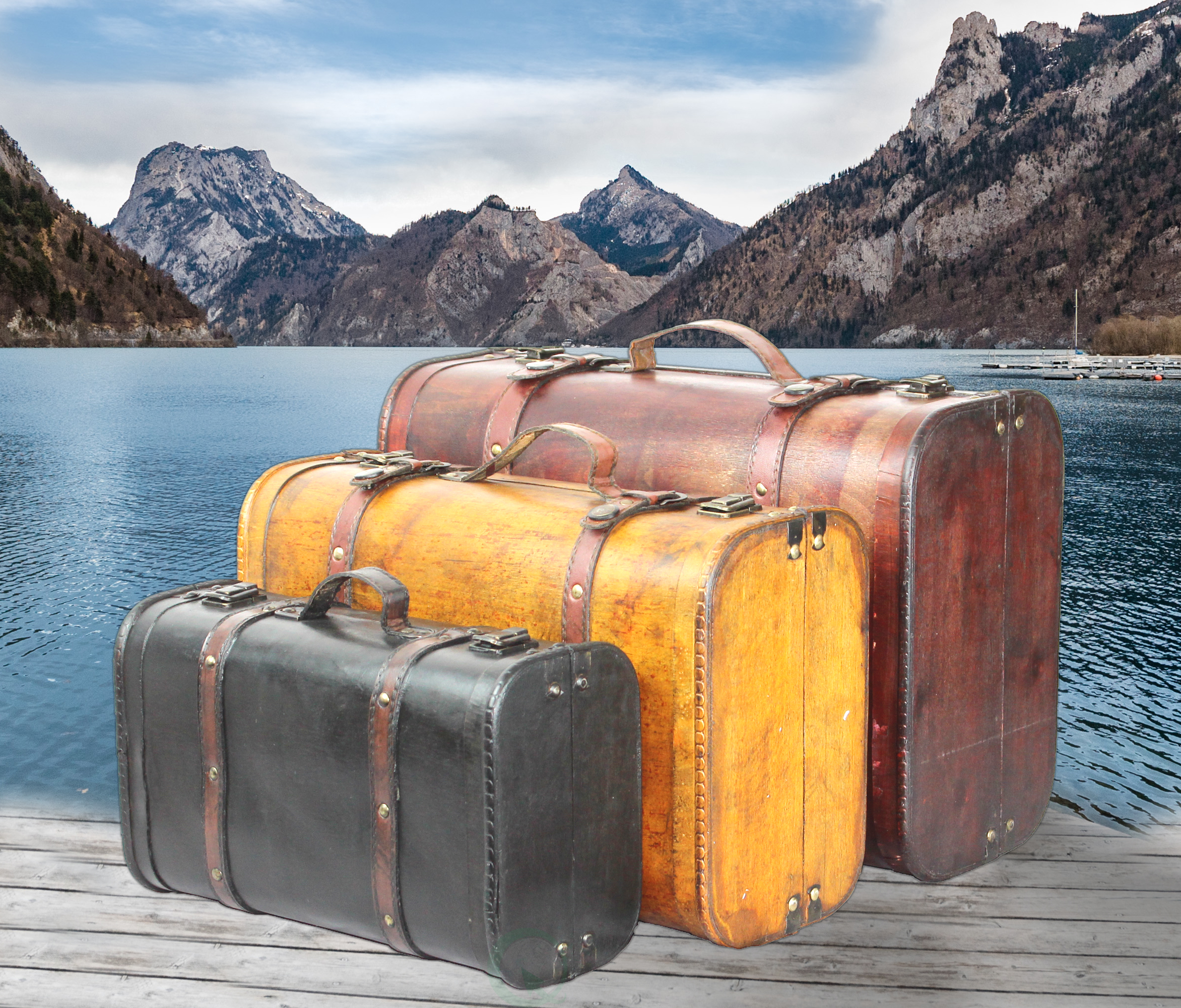 arrangement, and is sure to inspire wanderlust.
So, have you found your pick? Find more amazing vintage luggage at Vintiquewise.com.