Treasure Chests That Go Beyond
We all know what treasure chests are: where pirates hide their treasures. We also know what they look like: rustic brown finish with antiqued accents. But some treasure chests are breaking these conventions in unexpected ways. Here are some of the most unique treasure chests you'll ever find:
Vintage Faux Leather Metallic Silver Trunk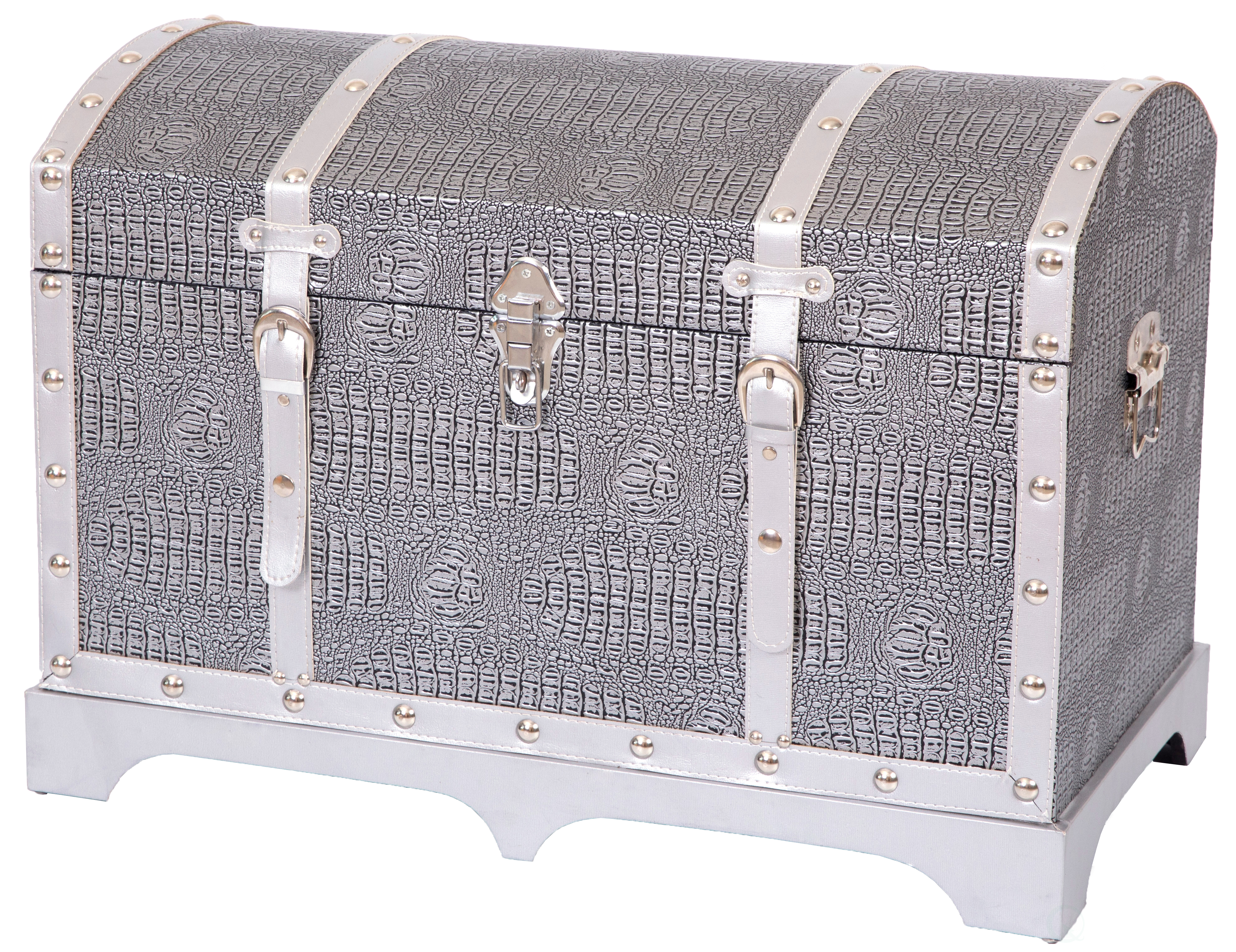 Treasure chests are designed to look old, and they don't exactly fit into modern and contemporary home décor. With
this chest's modern gray woodwork and trendy metallic croc leather, it fits right in with modern color palettes.
Designed like a wine barrel, this treasure chest will add a timeless feel to your home décor. It's the perfect size to store some wine bottles, making it a great addition to your home bar.
Stack three, twelve, or twenty-five - Your imagination's the limit! Available in a choice of three colors, these treasure chests look just like wooden cargo crates. Display some in your kids' room to turn it into an imaginary port.
Decorative Wooden Storage Chest with 3 Drawers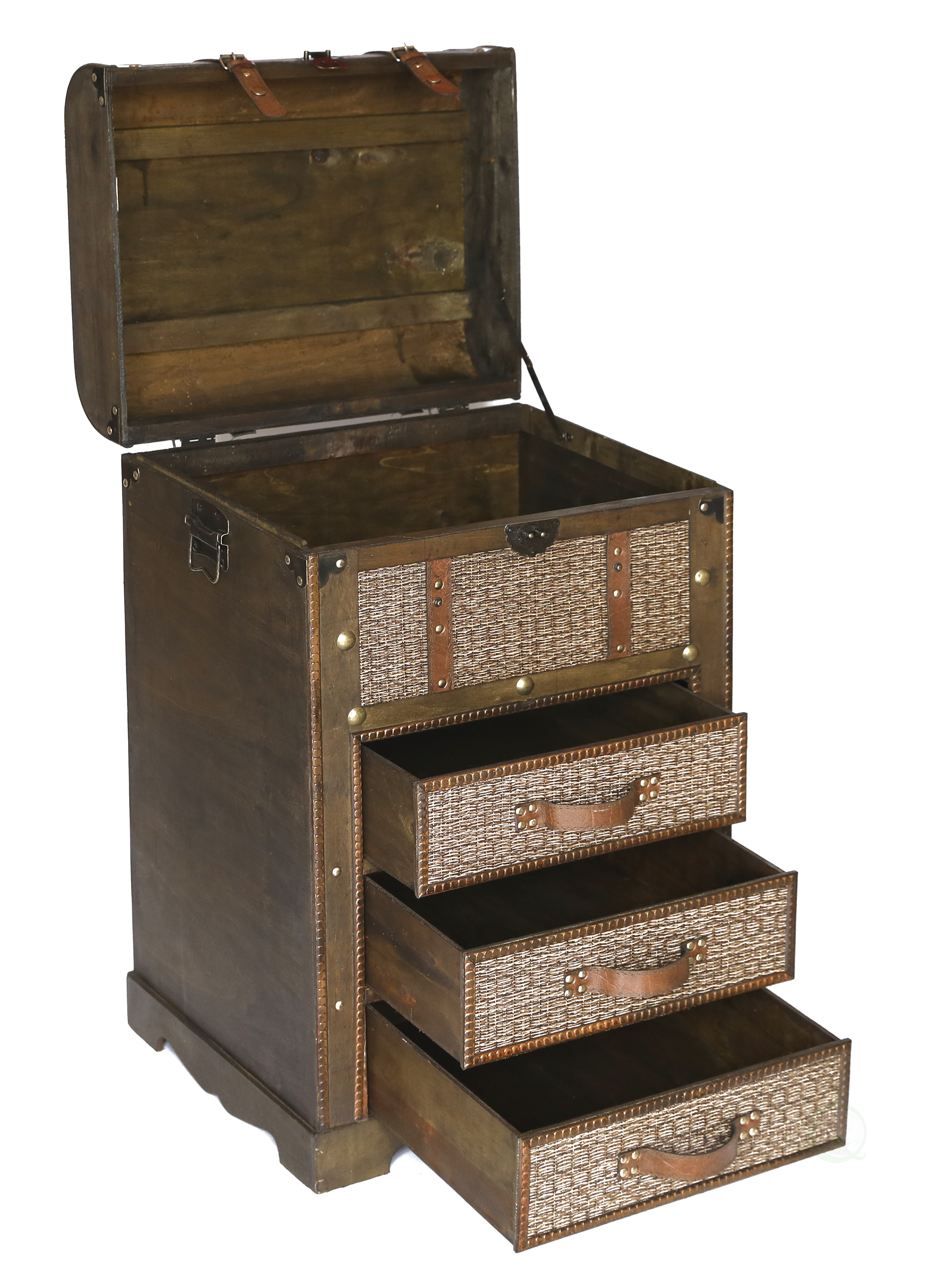 A crossover between two types of chests: a treasure chest and a chest of drawers. This chest is the best of both worlds. It features a spacious storage area at the top, and three drawers on the bottom.