Hey there, decor lovers! Today, let's talk about one of my favorite accessories that can take your wine game to the next level - wine bottle holders.
Not only are wine holders stylish and trendy, but they're also super practical. They're perfect for adding a touch of sophistication to your kitchen or dining room, whether you're hosting a dinner party or just enjoying a glass of your favorite red after a long day.
Here at our website, we have a wide variety of wine bottle holders to choose from, each with their own unique designs that are sure to impress your guests.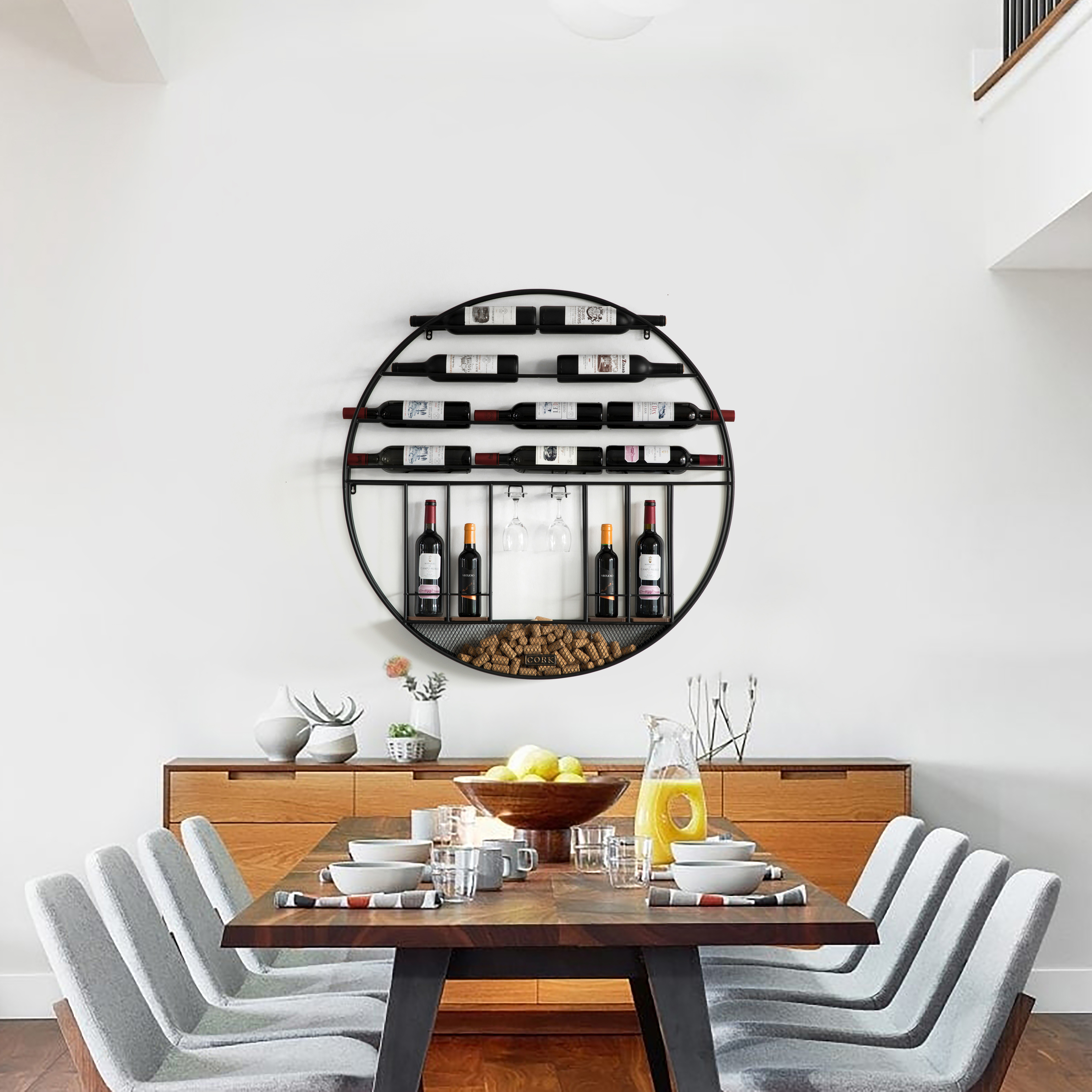 Vintage Decorative Modern Black Metal Round Wall Mounted Wine Display Rack
But it's not just about looks - wine bottle holders also provide the perfect conditions for storing your wine. By holding the bottle in a horizontal or slightly inclined position, you'll protect it from depressurization, leakage, vibrations, and prevent the cork from drying out. Plus, they're a great way to keep your wine collection organized and easily accessible.
There are so many different wine holder styles to choose from, whether you're into a more rustic, natural look or prefer something sleek and modern. From miniature models that hold just one or two bottles, to more complex designs with additional compartments for glasses, corkscrews, and other accessories, the options are endless.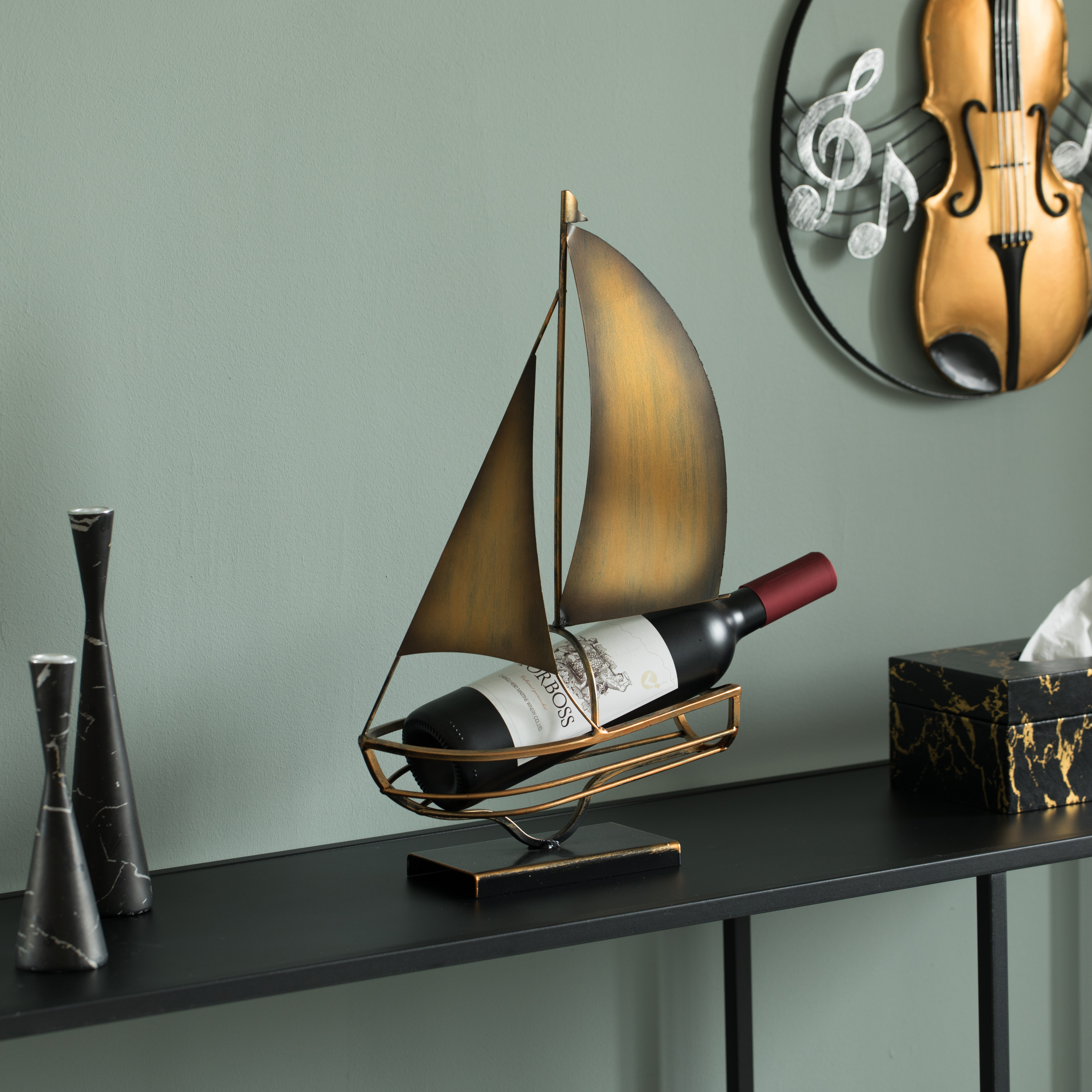 Decorative Bronze Metal Vintage Single Bottle Abstract Boat Wine Holder for Tabletop or Countertop
And let's not forget about the unexpected shapes! You can find wine bottle holders in the form of a barrel, a globe, a horseshoe, a vine, and even stylized as a bicycle, clock, or ship. These unique designs will definitely make a statement in your home decor.
When choosing a wine bottle holder, it's important to consider how it will fit in with your existing interior decor and the overall design of the room. For a cozy and rustic feel, structures made of wood and stone with natural textures are perfect. For a more modern or industrial style, try a fashionable storage system made of glass, colored plastic, or metal wire.
So, there you have it, folks! Whether you're a wine collector or just looking for a chic way to display your favorite bottles, a wine holder is a must-have accessory that will add both style and function to your space. Cheers to that!