Are you a music lover looking to add a little flair to your home decor? Look no further than music-themed home decor and furnishings! From musical wall decor to wine racks shaped like musical instruments, there are plenty of ways to express your love for music through your living space.
Music-themed home decor is all about incorporating elements of music into your home furnishings and accessories. Whether you're a musician yourself or simply enjoy listening to music, these decor pieces can add a unique and personal touch to any room.
Let's explore three categories of music-themed home decor that can help you create a space that sings!
Musical Wall Decor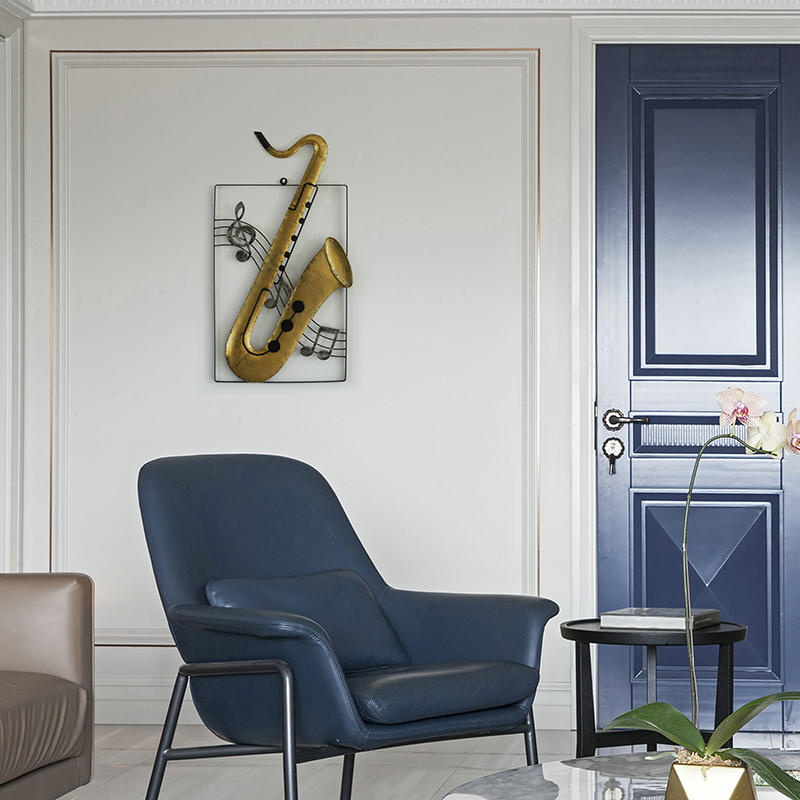 Hanging Metal Musical Note Wall Art Decor Sculpture
One of the simplest ways to add a touch of music to your home decor is through musical wall decor. This can include posters, decals, murals, or even original art pieces featuring musical instruments or famous musicians.
For a music room, consider creating an accent wall with a large mural or vinyl decal of a piano or guitar. In a living room or bedroom, you can hang framed music posters or paintings that showcase your favorite artists or genres.
Another fun idea is to use wall shelves to display miniature musical instruments or vinyl records, creating a unique and eye-catching display that also serves as functional storage.
Musical Instrument Wine Racks
Decorative Rustic Gold Guitar Shaped 11 Bottle Wine Holder with 4 Glass Hangers
For the wine lover who also appreciates music, a wine bottle rack shaped like a musical instrument can be a perfect addition to the home decor. These bottle holders come in various shapes and styles, such as violin or guitar-shaped wine racks, making them both functional and visually striking.
A violin wine rack can add a touch of elegance and sophistication to a dining room, while a guitar wine rack can be a fun addition to a home bar or living room. Not only do these wine racks showcase your love for music, but they also provide a practical storage solution for your wine collection.
Music Themed Furniture
If you're looking for a larger statement piece that truly embodies your passion for music, a musical instrument-shaped cabinet could be just what you need. These cabinets come in various styles, such as violins or cellos, and can be used in a music room or as a unique accent piece in a living room or bedroom.
A guitar-shaped cabinet can be used to store books, records, or even your guitar accessories. Meanwhile, a violin-shaped cabinet can add a touch of elegance and class to any room, while providing additional storage space.
By incorporating these unique pieces into your living space, you can create a home that truly reflects your personal style and passions. So why not turn up the music and start decorating?